The Human Resources Consultancy service for SME's in the UK Creative Industries. At
The HR Kiosk

we help:
small businesses in the Creative/TV & Film industries that do not have their own HR Manager
or larger creative companies that need specialist HR advice or cover for complicated problems and projects.
Lesley Furber is the Lead Consultant at The HR Kiosk and she is here to help as Employment Law gets more complicated and penalties for non-compliance increase.
We are experienced at answering queries and solving your problems in plain English!

The HR Kiosk can offer you:
Friendly, pragmatic advice and solutions for those awkward time-consuming staffing and freelancer problems.
Essential employment documents, tailored to your business, that keep you legally compliant!
Flexible solutions for each business to suit your needs, culture and budget!
And we can help you if:
You are not sure of the most effective and legal way to employ staff or freelancers, including the impact of the Intermediaries legislation in 2014, the October 2016 Uber 'workers' decision and IR35.  You can see the HMRC Film, Television and Production Industry guidance here.
You need help employing your first member of staff or want help with Recruitment (to keep within Equality Laws or need to know if or how you can rescind a job offer).
You need help with being GDPR compliant.
You need help during the pandemic with furloughing staff or any other issues.
You need employment documents but don't know what type of contracts or policies you need. Read more details here. We can also help TV production companies comply with the BBC's Programme Tendering process requirements.
You need help interpreting the Working Time Regulations – hours, holiday entitlement, rest breaks – for your staff or freelancers. What will the implications of Brexit be here?
 You need to cut your workforce's size, change their terms and conditions, fire someone, or come to an agreement for an employee to leave (a Settlement Agreement). See our Redundancy Advice page here.
You need to deal with a complicated disciplinary, grievance or sickness situation.
You need help with maternity and paternity issues, or flexible working requests.
You can hire The HR Kiosk on an hourly basis to provide tailored, practical, employment advice.
The HR Kiosk will let you get on with running your company, doing what you do best, with the peace of mind from knowing you have an expert in the background.
The HR Kiosk also writes regular employment law related articles and gives limited free advice on the Crunch website – you can see the full list of our articles here.
Employers in the Creative Industries, you can E-mail The HR Kiosk here, to get in touch with Lesley for a no-obligation conversation; currently we are not accepting clients outside the Creative Industries.
Lesley Furber 2022
The Human Resources Consultancy service for SME's in the Creative Industries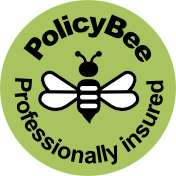 We have:


Professional indemnity insurance